Healthcare without conflict
Conflict is upsetting in any walk of life but especially in health and social care. At MMF, we help you recognise, understand and manage the symptoms of conflict with our unique blend of training, mediation and coaching, delivered by an expert team, online and face to face.
I'm interested in …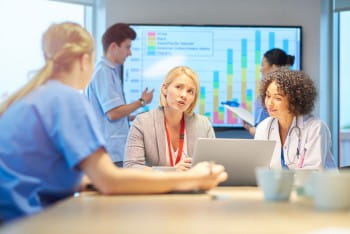 We specialise in resolving conflict in health and social care.
Established since 2010 as a not-for-profit organisation, the Medical Mediation Foundation (MMF) has helped more than ten thousand healthcare professionals to identify the signs of conflict and manage them promptly and pro-actively. You can read more about the impact of conflict on families and healthcare professionals here.
At MMF, we treat the symptoms of conflict in healthcare with training, coaching and mediation, virtually and face to face.
Conflict Management Training
Recognising and managing conflict between families and healthcare professionals
Whether you're a health or social care professional who would like to learn the fundamentals, or planning to embed the principles of conflict management into the culture of your organisation, our training programme is designed to meet your needs.
We'll help you progress through the levels of conflict management with our three step training programme.
Managing conflict with colleagues
Disputes between colleagues working in clinical teams can have a significant impact on performance and wellbeing as well as affecting patient experience and safety. Our training is designed to help healthcare professionals understand how and why conflicts arise within and between teams, and what they can do to try and resolve them.
Medical Mediation
Disagreements about health and social care are complex and can damage relationships between patients, families and healthcare professionals. At MMF, our expert team of mediators helps you rebuild relationships and restore trust.
Mediation is voluntary and confidential and we work with you to find a way forward.
Suitable for Parents, Adult Patients, Teams in Difficulty, Children & Young People and Healthcare Professionals.
Find out more
Testimonials
Since 2010, the MMF has trained more than ten thousand healthcare providers. More than 95% have described the training as excellent or very good and relevant to their work.
Brilliant, informative course which is very relevant to my role. Well delivered by knowledgeable trainers. Thank you!
– Paediatric Nurse Practitioner
The session was excellent and very well led with useful scenarios and putting into practice. Thank you.
– Consultant
Really important training! Feel like it should be mandatory training for all Trusts.
– Clinical Nurse Specialist
Thank you so much. Amazing course. Very professional. I will definitely use the resources I have learnt during the course.
– Consultant
Read more testimonials
Meet the MMF team
Each member of the MMF team has a wealth of experience in conflict management from professional backgrounds including medicine and law and are passionate about sharing their knowledge and skills in resolving conflict.
Sarah Barclay
Founder and Director
Oscar Mathew
Director, Trainer and Mediator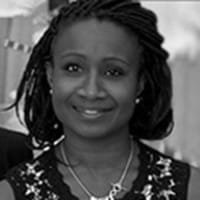 Dr Esse Menson
Mediator, Trainer and Coach
Read more
Get in touch
Let us help you recognise, understand and manage conflict in a healthcare environment.
Contact us to discuss how we can help. Email admin@medicalmediation.org.uk or fill in the form below.